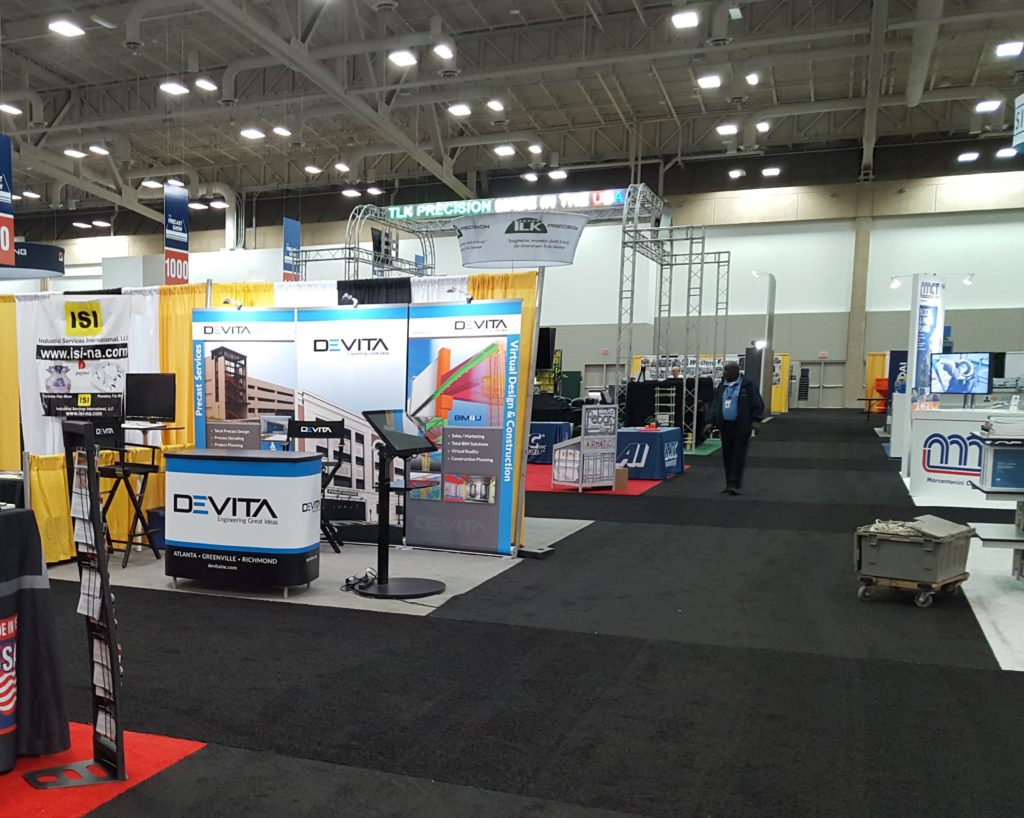 DeVita & Associates, Inc. attended the 2019 National Precast Concrete Association (NPCA) Precast Show and the Precast/Prestressed Concrete Institute (PCI) Convention on February 26th – March 2nd in Louisville, Kentucky.
The PCI Convention is an annual event that brings precasters, architects, consultants, contractors, developers, educators, engineers, and students together and gives them the opportunity to attend several special and networking events.
For example, this year's convention featured sunrise yoga, new members breakfast, an annual membership meeting, an award lunch, a fund-raiser, and much more.
In addition to the PCI Convention, attendees can exhibit at The Precast Show. The Precast Show is the largest precast specific tradeshow where exhibitors demonstrate their products and services to potential clients and network among industry partners and colleagues at special events.
This year's tradeshow featured a plant tour, student design competition, women in precast reception, educational events, and a networking event at the Kentucky Derby Museum.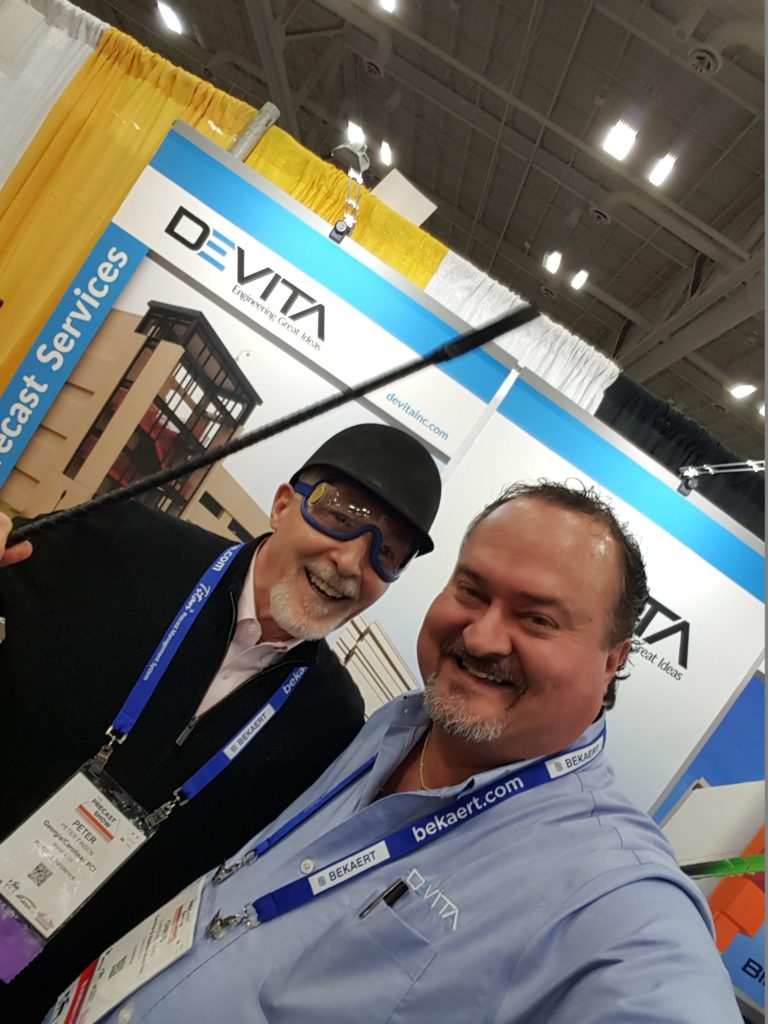 Derrick Hiott, PE, Vice President of the Precast Division,  Chris Rollins, Principal, Project Development, James Williams, PE, General Manager, Virigina Office, and Chad Reeves, PE, Structural Engineering Manager in the Precast Division represented DEVITA and exhibited at Booth #763 at the Precast Show at the Kentucky International Convention Center.
The 2020 PCI Convention and NPCA Precast Show will be in Fort Worth, Texas at the Fort Worth Convention Center on March 5th – 7th.
Visit our YouTube channel to watch our promotional video that was displayed during the tradeshow.
For more information about our firm and Precast division, please visit our website or contact Derrick Hiott, PE at 864.232.6642 or dhiott@devitainc.com