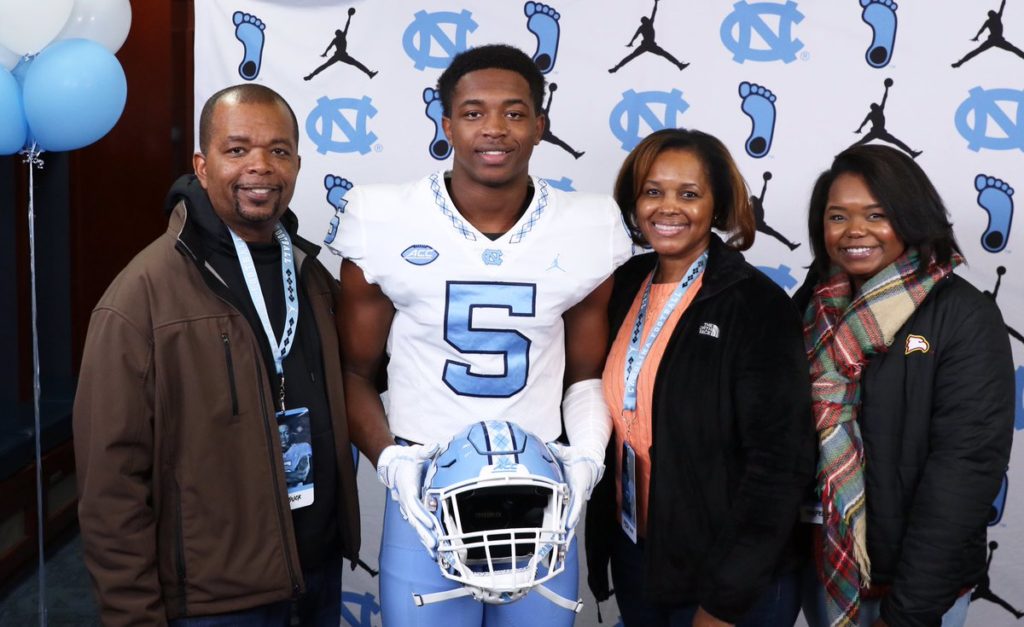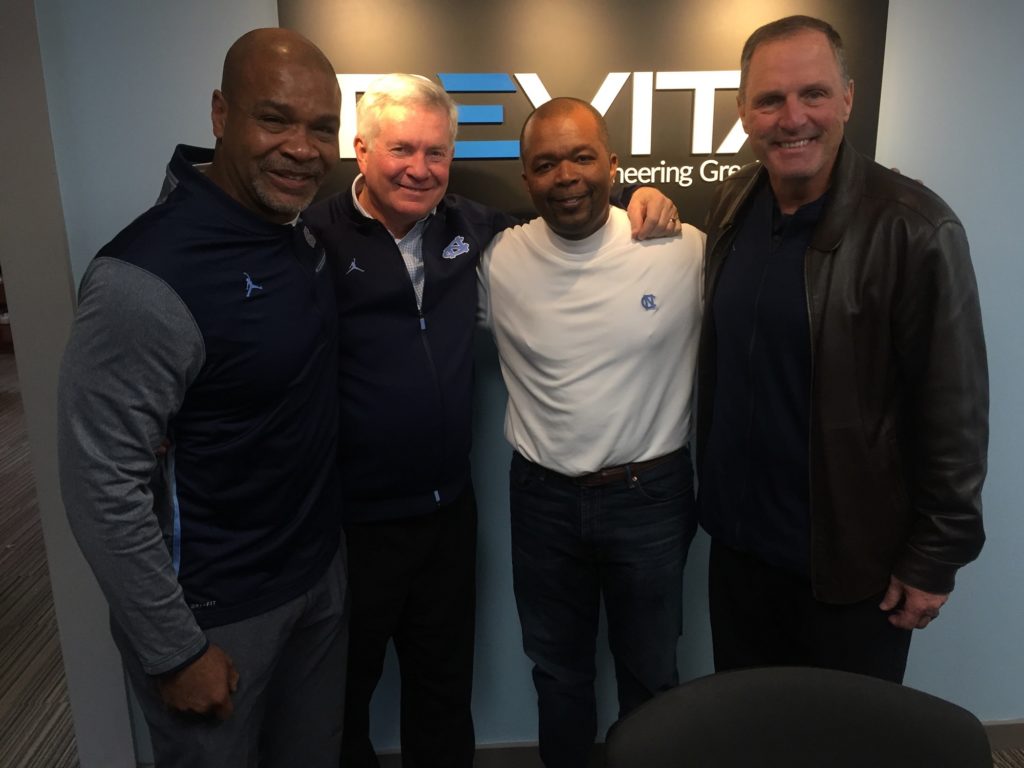 Storm Duck's UNC Chapel Hill National Signing Day | December 19, 2018
Todd Duck, a project manager for DEVITA's Precast Division is proud to announce that his son Storm Duck has accepted a full-ride scholarship to play NCAA Division I football for the University of North Carolina at Chapel Hill in the Atlantic Coast Conference.
In the upcoming 2019 football season, Storm will play Defensive Back at Kenan Stadium coached by Mack Brown and is planning to major in Business Administration when classes begin in early January.
Storm graduated from Boiling Springs High School in Boiling Springs, SC where he played Corner Back on the varsity football team. He was ranked as the number fifteen player in the state of South Carolina, considered a three – star prospect according to ESPN and 247Sports, and was selected for the North-South All-Star game.
Congratulations to Todd and his family on their sons' accomplishments and we wish Storm the best in his academic and football career.
For more information visit: https://goheels.com/news/2018/12/19/football-carolina-adds-eighteen-early-signees-wednesday.aspx?path=football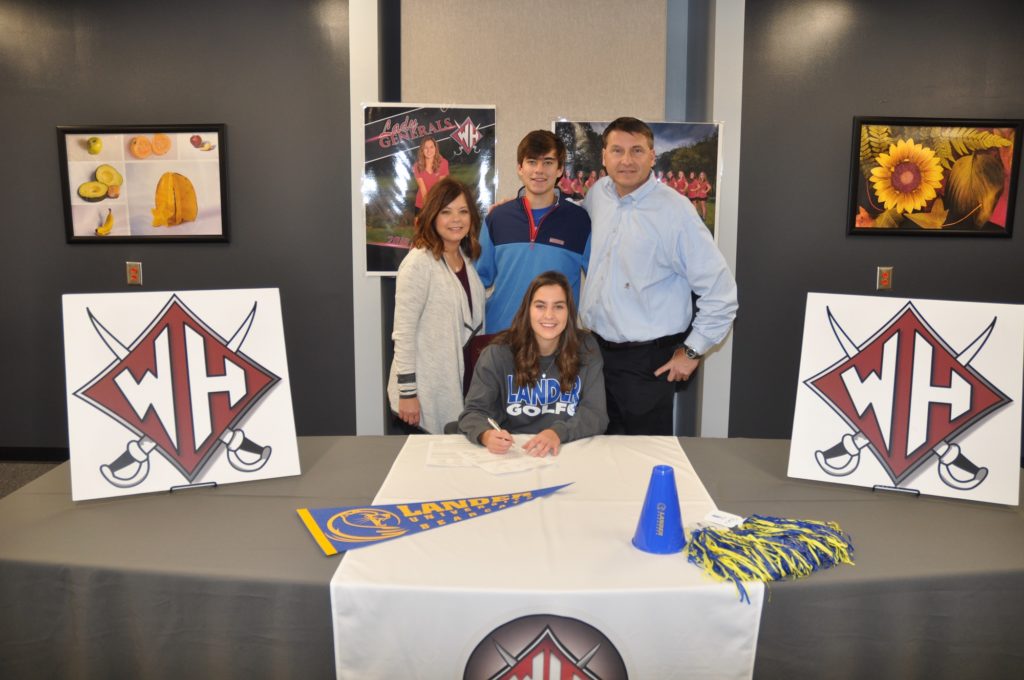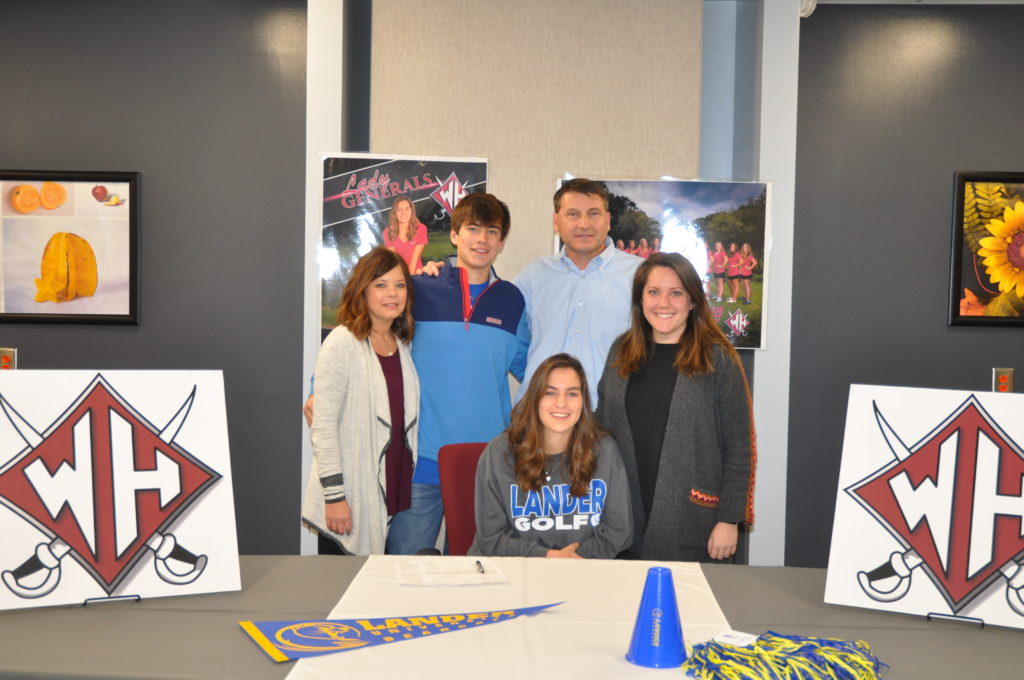 Chloe Hiott Lander University Golf Signing Day | December 10, 2018
Derrick Hiott, a Principal and the Vice President of DEVITA's Precast Division is proud to announce that his daughter Chloe Hiott has accepted a scholarship to play Division II Women's golf at Lander University in Greenwood, SC in the Peach Belt Conference.
In the upcoming Fall 2019 semester, Chloe will begin playing golf as a Lady Bearcat and study Nursing as a freshman.
Chloe will graduate from Wade Hampton High School in Greenville, SC where she plays on the girls Varsity Golf team and the girls Varsity Basketball team. She began playing golf competitively in the 8th grade and has seen a lot of success in her high school career.
As a golfer, Chloe is a three-time 5A all-region selection, she finished 4th in the 2018 SC 5A Upper State Championship and finished 2nd at the Greenville County Junior Championships.
Congratulations to Derrick and his family on their daughters' achievements and we wish Chloe the best in her academic and golf career.
For more information visit: http://landerbearcats.com/sports/wgolf/2018-19/releases/20181210gnoato
For more information about the firm or our Precast division , please visit our portfolio or contact W. Derrick Hiott, Principal and Vice President at 864.232.6642 or dhiott@devitainc.com