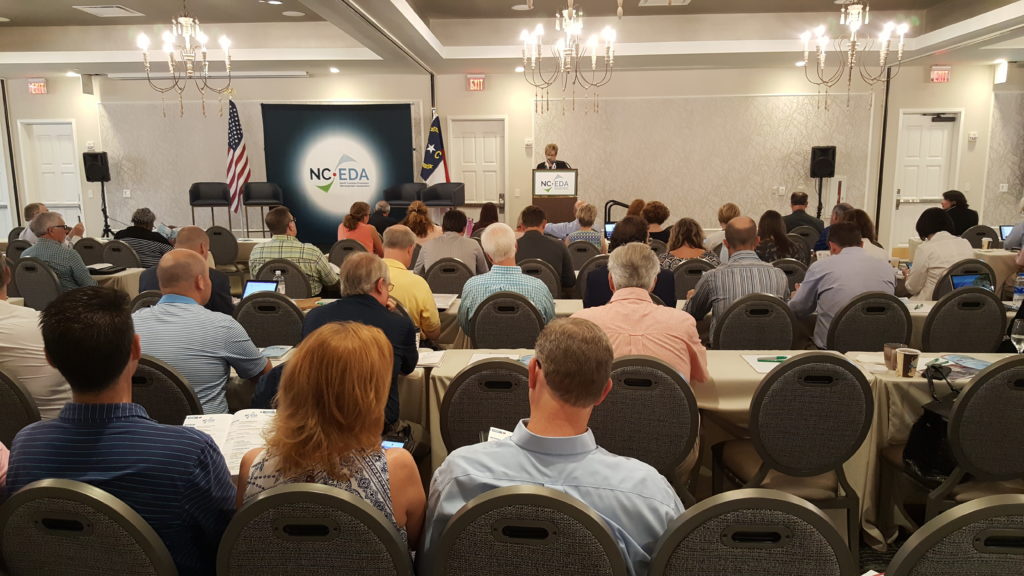 DeVita & Associates, Inc. attended the 2019 Annual North Carolina Economic Development Association (NCEDA) Conference on June 11th – 13th in historic Beaufort, North Carolina.
The NCEDA Conference is a large event that gives economic and business development professionals the opportunity to expand their knowledge, sharpen their skills, and build connections.
This year's conference was held at the resort-style Beaufort Hotel North Carolina and featured several networking events, keynote speakers, luncheons, and workshops.
Some of the keynote speakers included Rett Newton, Mayor – Town of Beaufort; Mark Pope, NCEDA President; and Larry Jarvis, Director of Housing and Neighborhoods – City of Raleigh.
Steven Grzybowski, Principal, Business Development of DEVITA's MEPS (mechanical, electrical, plumbing, and structural) Division represented DEVITA at the conference.
For more information about our firm and our MEPS division, please visit our website or contact Steven Grzybowski at 864.232.6642 or sgrzybowski@devitainc.com